Blog
Friday, 2 June 2017 | Sarah
Hello Summer,
The sun is shining and Summer has begun, it's time to head outside
We were off to the Suffolk Show this week, so our picnic bag was packed with lots of colourful melamine and English Strawberries and other goodies to enjoy. Just love this time of year.
Have you seen the new RICE melamine collection of fun bright colours and patterns in cups, plates and bowls? Why not treat yourself to a few new bits to mix and match with your existing collection. Then it will be time to lay your Summer table (have your seen the Raffia placements?), add the paper napkins by Meri Meri, invite your friends, light the barbecue, put the Rosé on ice and enjoy your summertime celebrations....
Or, how about packing a picnic, it's all about enjoying the sun, each other's company, great food and last but not least all the amazing summer colours of nature. The location is all up to you, in the garden, a trip to the beach, in the woods, in the park… just go wherever your mind takes you and if the weather lets you down enjoy a picnic in your living room!
So have fun this summer and enjoy 10% off by using the code 'picnic' – just enter at checkout.

Wednesday, 8 February 2017 | Sarah
Hello to you,
Winter is still here, but Spring is around the corner – just keep dreaming of longer, warmer days, blue skies and the gorgeous colours that Spring brings.
We as a family have already been very busy this year, visiting Trade shows, researching websites and browsing catalogues looking for an array of beautiful things to bring you. This year we are focusing on spending more time together as a family and the collection that we have put together hopefully emphasis this.
Very aptly, the new collection by RICE is called "Today is Fun" and we have chosen beautiful melamine, picnic blankets and cushions to emphasis this. The new baskets are the perfect size to take to the park after school, put in a couple of melamine cups, a bottle of juice and fill a colourful box with Homemade treats and enjoy the time together. At the weekend when time can be a little more plentiful then pack a sandwich, let the children help.
For the garden this year, we thought we would have fun with colour and have introduced into the collection pretty ceramic Bird Baths as well as gorgeous Hand Trowels and Forks to make the gardening more fun.
But in the meantime whilst the weather is still chilly and you are out and about, don't forget to take your coffee with you in one of the gorgeous travel cups from either Caroline Gardner or Joco – you can even take them to your local coffee shop and ask for your coffee to be made in your cup, thus saving a (non-recyclable) paper one . If we stop just a handful of paper coffee cups going in the bin then we are happy – every little bit helps.
I hope you all enjoy our new collections and we look forward to sharing it all with you by offering you 10% off with the code Spring10, in the meantime keep warm and dream about the Spring time that will soon be here - I know we all will.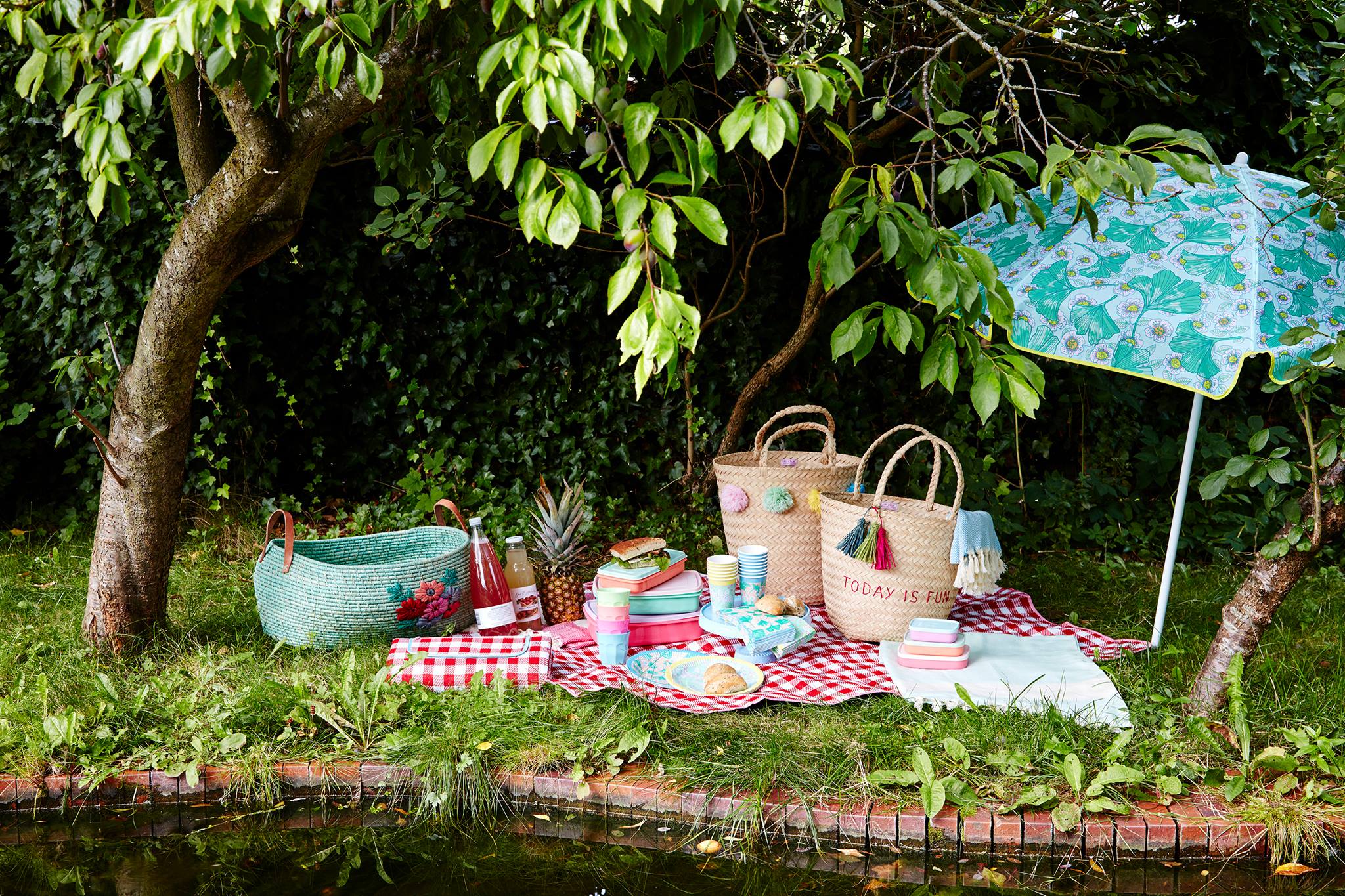 Friday, 23 December 2016 | Sarah
Dear All
Happy Christmas and thank you for all your support and lovely comments during the year. We hope to bring you lots of lovely new colourful things for your home and family during 2017 and continue to grow our collection.
Enjoy this festive season with all your family and friends whether near or far. Have fun in 2017 Happy Christmas.

Sunday, 23 October 2016 | Sarah
Hello to you,
Summer is but a distant memory but Autumn has arrived with all its glorious colours!
I love this time of year when you can begin to wrap up warm in nice colourful jumpers and wrap a scarf round your neck, or perhaps spend a Sunday afternoon sitting before a log fire. This autumn we have introduced the little extras into our growing range from Rice, adding Baby Soft Alpaca Wool scarves and blankets which are just perfect for those chilly days and evenings.
The new melamine collection also by Rice, brings the fun colours of the season into your home, so mix and match some of the new prints with your existing collection to create an instant update. Maybe treat yourself to one of the Tall melamine cups, which are just ideal for your morning latte on the school run, just add a colourful lid of your choice.
As the Christmas Season is fast approaching, this year think about making your gifts sustainable and reusable. As examples, look at a reusable coffee cup from Joco or a water bottle by Ello, both of these use toughened glass rather than plastic, so your drink tastes better and you can reduce the amount of rubbish landfill – every little bit helps!! The gift of a Handmade Raffia Basket, (which are gorgeous) goes towards supporting more than 300 families on the Red Island in Madagascar. And last but certainly not least all the beautiful melamine is BPA Free.
I hope you all enjoy our new collections and we look forward to sharing it all with you by offering you 10% off with the code Autumn10, in the meantime enjoy kicking through the Autumn leaves - I know we all will.
To you all, have fun and enjoy the Autumn.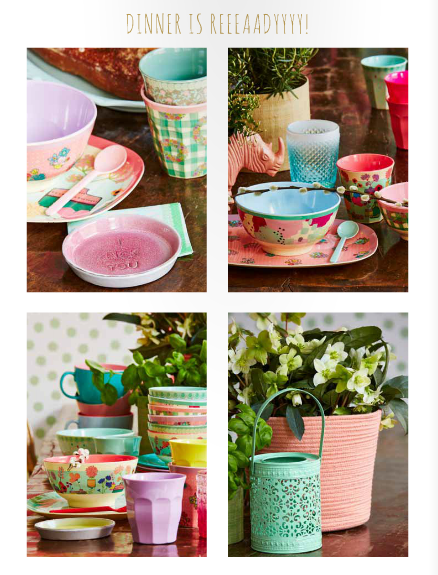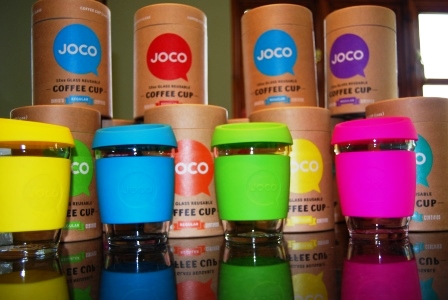 Saturday, 23 July 2016 | Admin
The summer holidays have finally arrived, the kids are off school and the sunshine has arrived – long may it last. Not sure about you, but my plans for the summer break are in full swing – with long lazy days involving picnics, hikes in the countryside and time at the beach. I'm really pleased and proud to have teamed up with the Little Beach Hut Company to add Vibrant Home's colourful melamine to their series of beach huts.
This summer Vibrant Home has been sending beautiful packages across the world (our melamine gets to go to more exotic destinations than we do, but we love our corner of North Essex).
When packing your picnic basket don't forget to take your brightly coloured melamine cups and plates. Our additions this year have included the 'Go for Fun' melamine collection from Rice as well as the colourful plastic boxes to store and carry your picnic goodies.
For our hikes in the countryside we have made good use of the fantastic glass water bottles by Ello which avoid the taste of plastic in your drinks whilst being hardy enough to cope with the rigors of a family outing.
Over the last few weeks, Vibrant Home have launched a new Baby and Toddler collection from Rice which includes beautiful baby bed linen (available in the next few weeks), muslin squares (an essential) and bibs, with coordinating melamine and storage baskets. These make beautiful gifts (or just treat yourself). We intend to grow this collection over the coming months.
Whatever you are doing this summer, whether you are staying at home or going further afield, enjoy life and remember 'Live Life in Colour'. Use discount code 'summer10' to get a 10% discount on all your goodies before the end of August.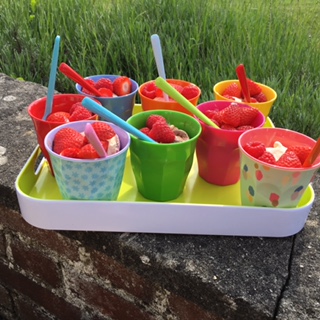 Friday, 29 April 2016 | Sarah
Hello to you,

April is whizzing by and it feels like Spring is still to arrive, as the weather has been so unpredictable!

I must start by first saying a Big Thank you to Andy who packed all your lovely parcels whilst we had a two week family holiday over the Easter break. We thoroughly enjoyed our time away and have come back with so many ideas (some from the children as well as our own) for Vibrant Home over the coming months.

Following our holiday, we then went to Denmark for two days as guests of Rice DK where we had so much fun viewing the new Autumn / Winter collection and dare I say it placing our first Autumn order for 2016! The new melamine collection is full of gorgeous prints and colours and the Raffia toy baskets are divine. Best of all is the new baby collection, of which all will be revealed later this summer – we have fallen in love with it and hope you will to. We have also added the Rice ceramic coffee cups to our collection, which we will have by the beginning of May. We were reluctant to add these coffee cups as we were unsure how user friendly they would be as they do not have a handle, being a ceramic version of the melamine cup. But upon trying the cups in the Riceteria (Rice have their very own coffee shop in Odense in Denmark) we found they were easy to hold and your hands didn't get hot and a colourful long handled melamine spoon was added to stir our latte's then scoop out the foam - perfect!

Hopefully the weather will now start to turn sunny and we can all get out in the garden and think about alfresco living and long summer picnics. As you would expect Vibrant Home has lots of colourful and pretty melamine for your summer garden parties and from the Emma Bridgewater collection we have the Polka Dot print picnic bags and blankets and more.

I hope you all enjoy our new collections and we look forward to sharing it all with you by offering you 10% off with the code Spring10, in the meantime enjoy the spring flowers and dreaming of summer.

To you all, have fun and enjoy the Spring.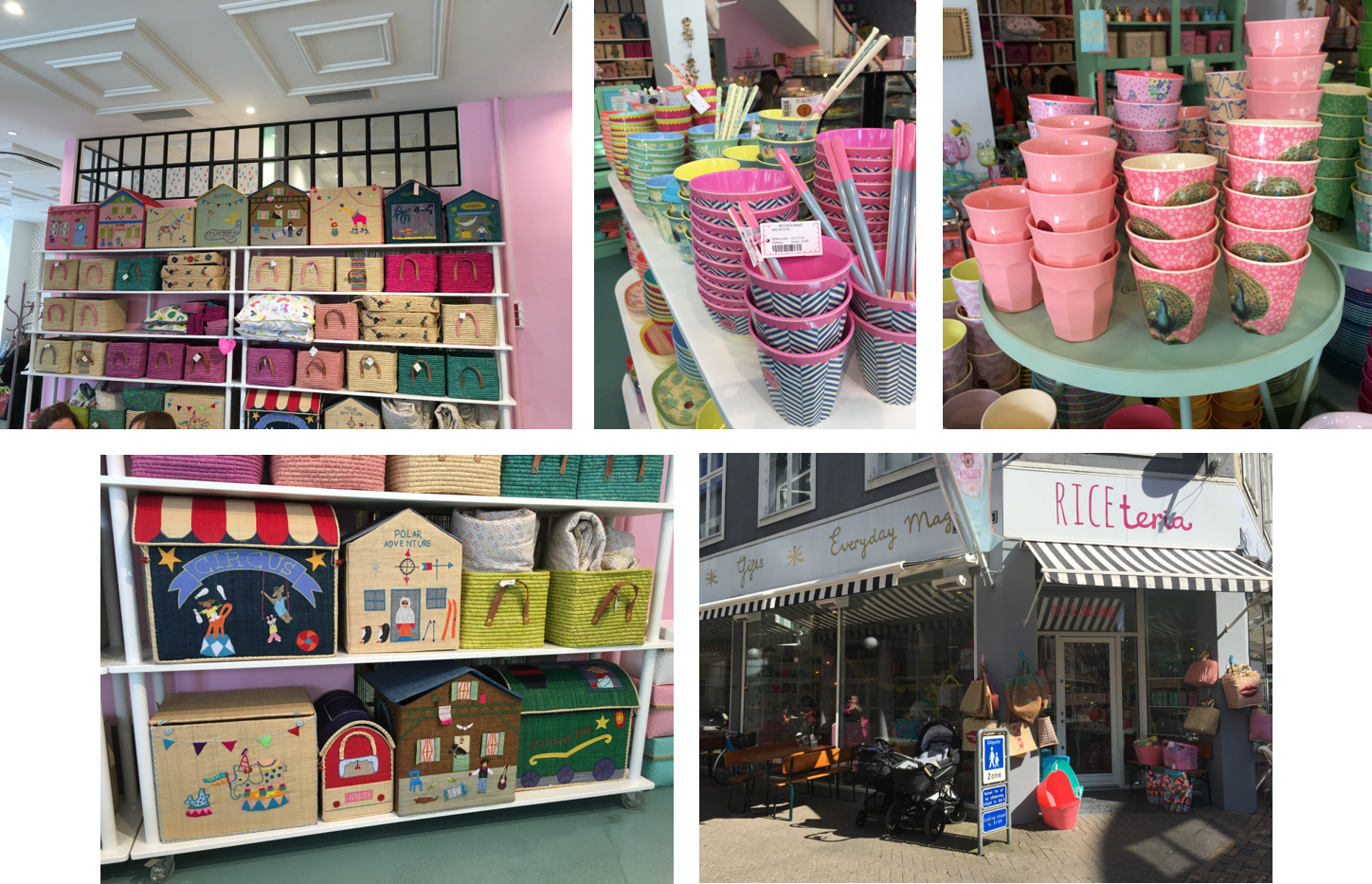 1 Comment
Sunday, 28 February 2016 |
Sarah
Hello to you,
As I write this blog, spring is just round the corner with all its' beautiful colours. In the garden we already have the first of the spring flowers with the beautiful yellow of the daffodils and the purples of the first iris and crocus.
As a family we have been busy as per normal with all things school based and the weekend activities that two children always seem to have! However, with the days getting longer we are turning our thoughts to spring, which is now firmly on the horizon; it's the perfect time to bring some sun, life and colour to your kitchen and dining. With bright coloured melamine cups and plates with the most amazing prints just perfect for alfresco living or the kitchen table, you'll find everything you need for a springtime kitchen and dining revival.
From Rice we loved the new melamine collection; especially the Butterfly print and both children thought the neon melamine cups were fab. Grace my daughter loves the beautiful new Princess raffia baskets, whilst Simon my husband choose the colourful acrylic wine glasses (think he was dreaming of alfresco living this summer!). I have chosen the new Heart collection of stationery from the British Designer Caroline Gardner, as her range is so stylish and practical and is also ideal to give as a gift. We have also chosen lots of other lovely things that will be on the website over the next few weeks – so keep checking the latest additions by your favourite designers.
This spring we are adding another British Designer to our collection – Win Green. I first bought Win Green about eight years ago and it is still much used and in perfect condition today (excellent quality). Win Green design and make the most amazing children's fabric play houses and accessories and we know that you will love them and we feel that they will complement the collection by Rice.
I hope you all enjoy our new collections and we look forward to sharing it all with you by offering you 10% off with the code Happy10, in the meantime enjoy the spring flowers and the sound of the Woodpecker's in the woods, as spring is defiantly on its way.
To you all, have fun and enjoy the early Spring.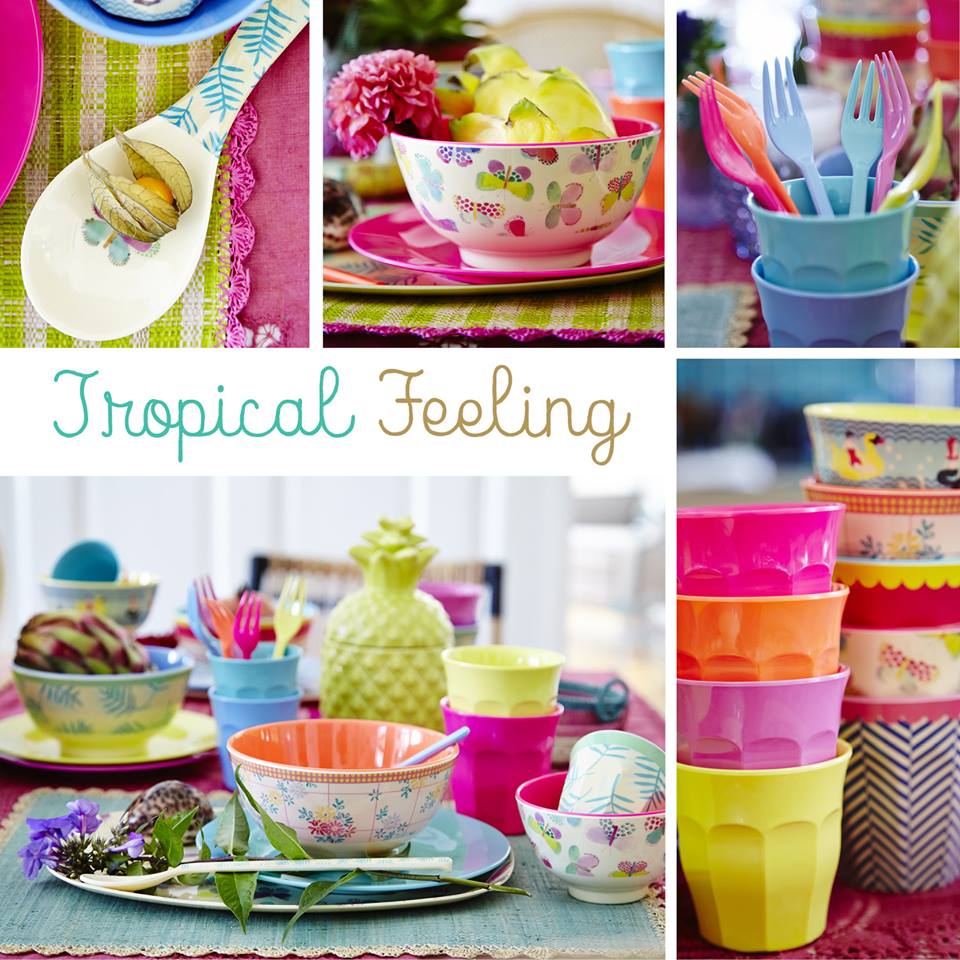 Thursday, 8 October 2015 | Sarah
Hello to all of you,
Autumn has arrived with all its beautiful colours, crisp mornings and sunny days. We think that autumn is the perfect time to take life at a slower pace, time to take stock, and enjoy the simple pleasures of cooking, crafting or gardening, or just venturing outside for a walk in the sunshine.
As a family we have been making the most of the glorious autumn weather and were even lucky enough to have a picnic last weekend. The children have been busy apple picking, and have made a stall to sell the apples from. In the kitchen we have been making plenty of apple crumbles for the freezer as well as harvesting the last of our runner beans.
In early September, as a family we went to the Autumn Trade shows to choose some lovely things for Vibrant Home. I love having the children's input into the collection and I hope you do as well. We have chosen colourful enamelware for the gardener from the Sophie Conran collection at Burgon & Ball, and new colourful folding raffia Toy Baskets from Rice, as well as lots of other fun goodies. But our favourite has to be the colourful collection of bathroom toothbrush holders and racing car doorstops from British designers J-Me Designs – so much fun.
This season we have also added the beautiful Emma Bridgewater stationery collection to our range (and yes the pencil case has already found its way into my daughter's school bag!) together with her new range of pretty cake tins. Over the next few weeks the new Happy Jackson collection will be arriving and we hope you will love the fun mugs and coasters ( I have to admit my favourite coaster has the words "Wine I Love You!") which will make a perfect gift for Christmas.
Take time to enjoy the next few weeks of autumn, because before we know it the Christmas season will be upon us.
To you all, have fun and enjoy your autumn.

Sunday, 26 July 2015 | Sarah
Hello to all of you,
I cannot believe it is July and the children have broken up for the Summer, what happened to May and June?
As per usual things have been busy with both family and Vibrant Home. On the home front we have worked our way through School Fete's, Sports day's and Speech Days, and are now drawing up a list of things to do this summer, which includes lots of picnics (my daughter Gracie loves picnics), swimming in the marshes, camping in the garden and lots of other fun things that don't break the bank!!
The last month has seen Vibrant Home become stockists of the beautiful Emma Bridgewater melamine range. If you haven't already seen the range, take a peep at our Emma Bridgewater melamine. We have already added the Black Marmalade and Toast range and the Pink Hearts to our ever growing personal collection and it is great for picnics. We hope to add the Emma Bridgewater stationery collection to Vibrant Home shortly (hopefully in time for the return to school).
Now that summer is here we have decorated our back garden with some of the lovely "Ice Cream Candles" which look lovely when lit late in the evening. We also love the colourful glass Tea Light holders from the Rice collection which we have put Citronella Tea Lights in.
When we were away for a few days last week, I took a Wine Traveller with me, mad you might think, but OMG it was one of the best things I packed in my suitcase – no more spilt wine at the beach or pool and no added protein!.
To you all, have fun and enjoy your Summer.
Sarah
Wednesday, 6 May 2015 | Sarah
Hello to all of you,
Once again time has flown by, Easter is a dim memory, we are dreaming of summer and the weather has given us a taste of what is to come.
In the early part of April, Vibrant Home was approached by "Tickle Fingers" and asked if we would help support the charity baking day "Bake For Heroes" for "Help For Heroes". So in mid-April we boxed up several of our small bright silicone spatulas and the non-slip melamine mixing bowls and wished them happy baking. I cannot sum up how proud we are at Vibrant Home to be part of what happened next – see their blog for yourselves "Why I Love Cooking With Toddlers".
During the last few weeks, our personal collection of colourful melamine has grown as my daughter was adamant that the gorgeous Flamingo print cup and bowl are perfect for her to use at breakfast! We have also added a collection of melamine cutlery from Rice Dk. The cutlery is perfect for picnics and lunchboxes and is a great size for kids at meal times.
Also in the last few weeks Vibrant Home has added the latest craft craze - Washi Tape to our collection – and we love it (so does my daughter as she chose most of the colours & prints). My daughter and her friends have used Washi Tape to decorate their school books and create attractive photo frames and much more. As a parent I love it because there is no mess, the tape is easily removable and it means the girls young and old are using their imagination rather than living on their phones/ iPads - except to show off what they have made to each other.
We look forward to the weather continuing to brighten so that we can enjoy being outside, the children can play in the garden and we can have lots of picnics. One more quick thing that I have found useful is the pretty zipper bags from Rice Dk, they are perfect size for putting small toys and other bits and bobs in when you are out and about or in the car - saves things getting lost and making a mess.
Keep dreaming about summer.